BREAKING: Carabao Cup Semi-final first leg between two rivalry clubs postpone
The first leg of the Carabao Cup semi-final between Arsenal and Liverpool scheduled for the 6th of January 2022, has been postponed following a formal request from Liverpool due to severe outbreak of COVID-19 among their players and staffs.
The outbreak has left Liverpool without sufficient number of players and staff to fulfill the contest as originally scheduled.
This was confirmed in a tweet released by EFL Communications.
EFL Communications tweeted: "The first leg of the @Carabao Cup Semi-Final between @Arsenal and @LDC scheduled for Thursday 6th of January has been postponed"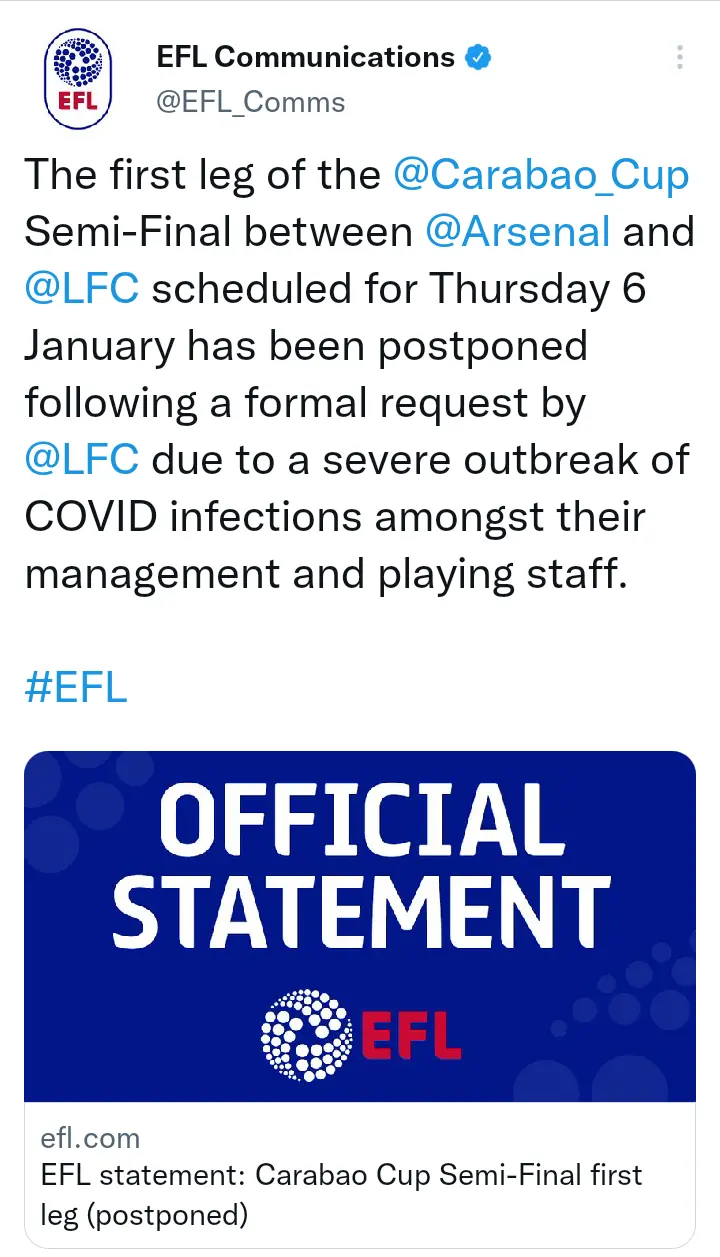 As a result the first leg of the semi-final clash will now be played at Anfield on Thursday, the 13th of January at 7:45 GMT, while the reverse fixture will hold at the Emirate Stadium on the 20th of January, 2022.