CHE 0-1 MCI: Don't ever bench him again he's out best player now, I have been screaming for Potter to use him
Manchester City started the game against Chelsea very unconvincingly despite dominating possession. In the second half, Riyad Mahrez, who was a substitute, gave Manchester City the lead.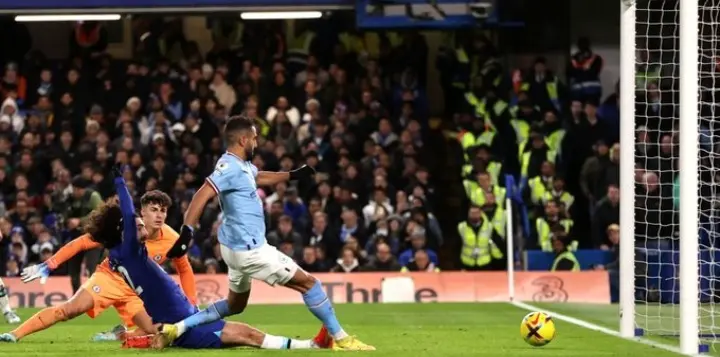 Photo: Manchester City VS Chelsea || Twitter
Well, fans have been talking about Chelsea's injury problems, the team's lack of creativity, Kepa's mistake for Mahrez's goal, and Manchester City's unconvincing game, but this article will focus on why Chukwuemeka is trending after the gam ended. Take a look!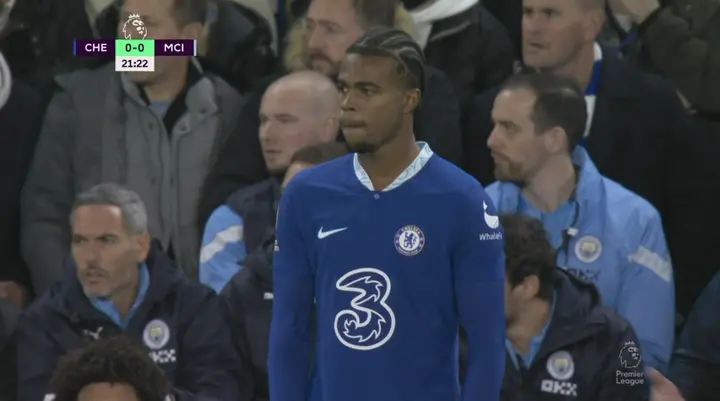 Photo: Chelsea VS Manchester City || Twitter
1. Many Fans Believe That Chukwuemeka Should Start More Games.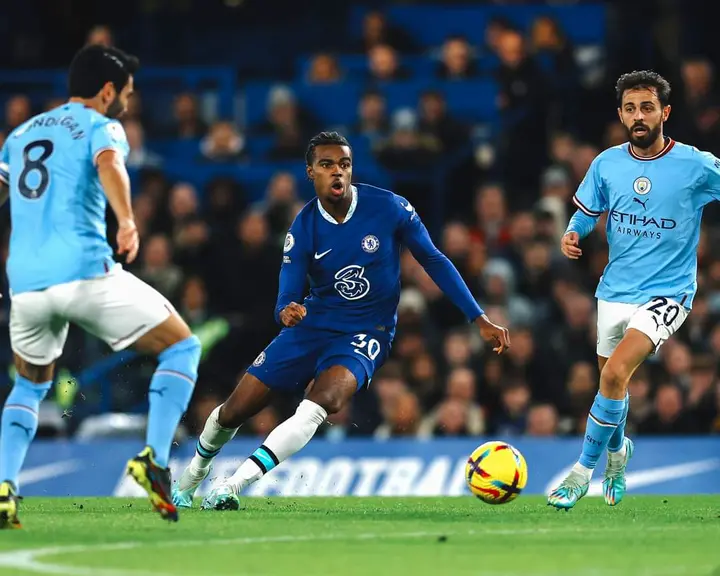 Photo: Manchester City VS Chelsea || Twitter
The Youngster was introduced into the game after Christian Pulisic got injured in the first half, but the reality is that he showed glimpses of why he should be a starter. For many games, Chelsea has not been convincing, so fans believe Chukwuemeka is ready to start. After his introduction into the game, Chukwuemeka hit the goal post, but beyond that, the young player was good with his chance creation, link up play, and passes. On the other hand, note that the result means Graham Potter might have to trust his young players.