Chelsea fans hit streets to protest over delaying in takeover
Chelsea is expected to have a new owner before next season kicks off. Over 30 bidder managed to submit their bids for buying the club before the deadline day. The Raine group is now working on reducing the long list to a list of three or maybe four potential new owners.
Chelsea fans made it clear that they want Roman Abramovich to sell the club to the Saudi Media, the wealthiest bidder. The fans have also made it clear that they do not want their club sold to the Ricketts family.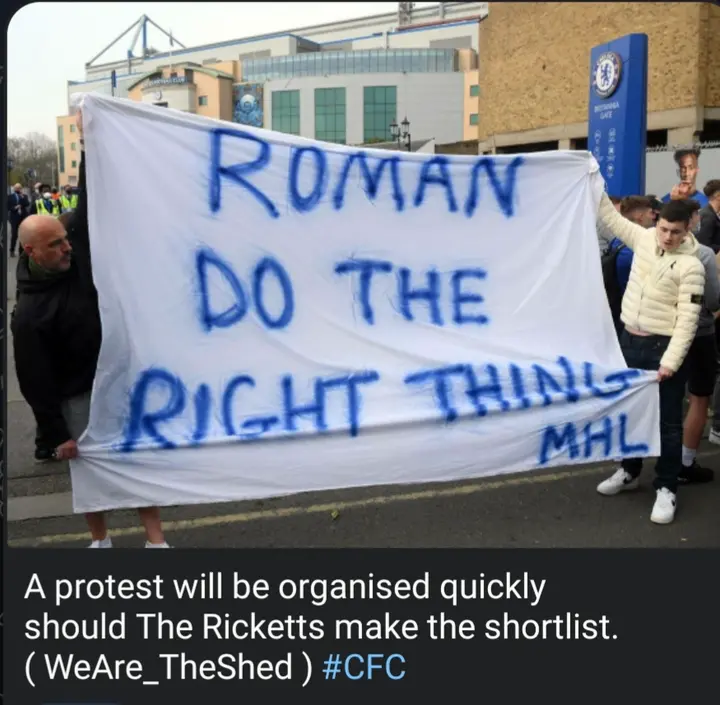 It is said that Marina Granovskaia and Bruce Burke will have a say when it comes to choosing who makes it to the shortlist. Roman Abramovich has delivered some bad news for both the Saudi Media group and Chelsea fans. He wants to sell Chelsea to a group or an individual with a proven track record. Saudi Media group do not have a proven track record. This means that they are not among the favourites to win the bid.