Chelsea fans react after spotted 3 sponsor logo on the leaked blues shirt for 2022/23 season (photos)
Chelsea fans allegedly reacted after spotted Three (3) sponsor logo on the club's leaked 2022/2023 third jersey.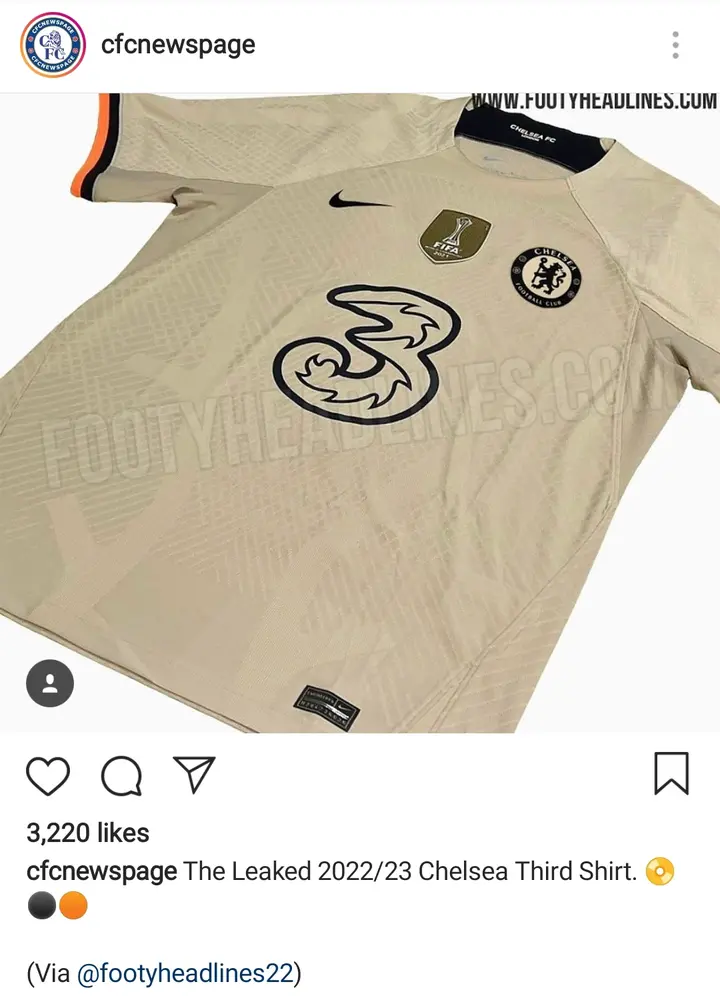 Reacting to the photo of the leaked Chelsea kit which is believed to be Chelsea's third kit for the new upcoming season, fans were rightfully worried to see the logo of 'Three UK' on the jersey.
Why Fans Are Right To Be Worried
Three UK is a British telecommunications and internet service provider currently based in England and has been Chelsea's main sponsor for about two 2-3 year now.
At the start of the season, everything between the club and Three was going well and the sponsors used to show support for the team every chance they get.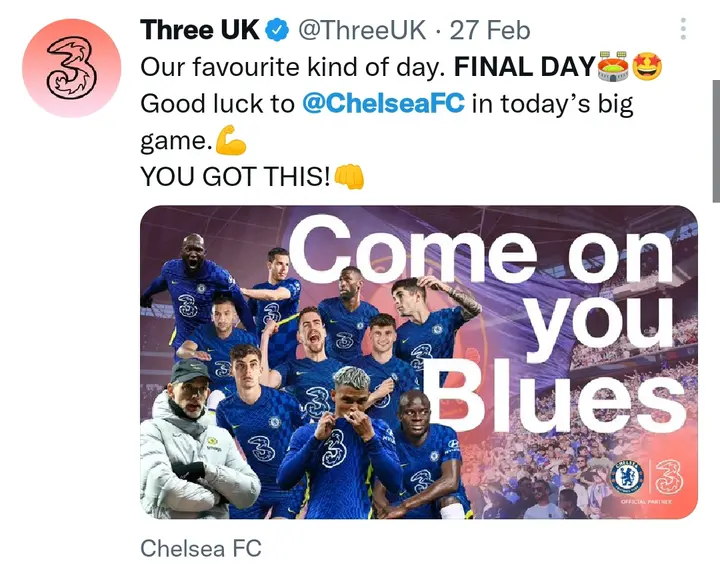 But when the UK government sanctioned Chelsea as part their sanctions on Mr Roman Abramovich, the then owner of the club, Three UK turned their back on the club.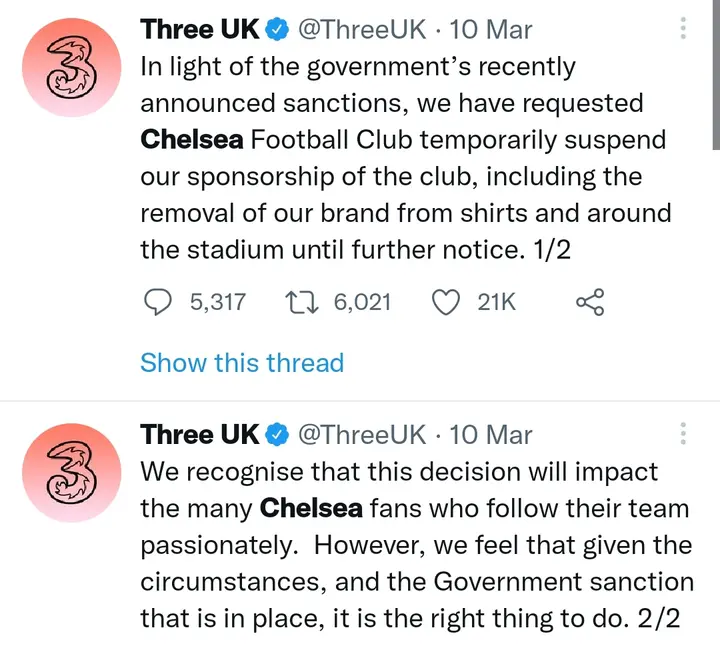 Now that Mr Abramovich has sold the club and they are no longer under any sanction by the government, one can understand the worry in the minds of Chelsea supporters as they see that Three UK might actually still be their sponsor.
Keep in mind that Three UK only temporarily suspended Chelsea's sponsorship and request for the removal of their brand due to sanctions.
Now that there are no more sanctions, perhaps they might want to continue their partnership with the London club.
Reactions From Fans