Chelsea fans react they robbed us of a goal and clear penalty against Real Madrid (Photos)
Without being sentimental, Chelsea were robbed against Real Madrid at Santiago Bernabéu yesterday, as they are out of the UEFA Champions League due to 4-5 aggregate. Statistically speaking, the Thomas Tuchel had 57% ball possession, 29 goal attempts, and 21 shots, whilst Real Madrid had 43% ball possession, 10 goal attempts, and 9 shots throughout the 120 minutes. Apparently, Chelsea deserved to win, but they were so unlucky.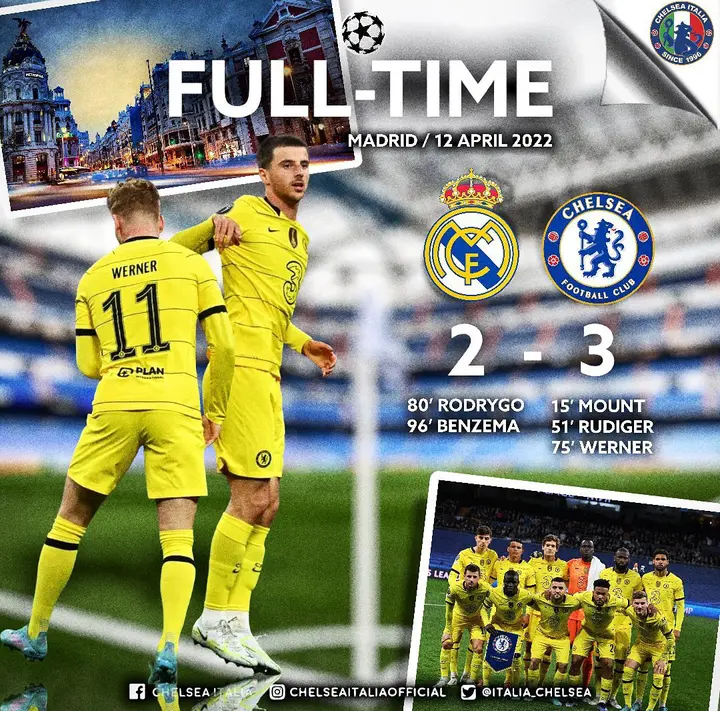 Meanwhile, the Thomas Tuchel's men were in a deeply sad mood after their failure to qualify for the UEFA Champions League semi-finals, as there was depression all over their faces. Of course, the West London club players dazzled with a high level of winning spirit, as they didn't take it lightly against the Carlo Ancellotti's men. However, they were all downhearted after the match, as they failed to make it to the next phase of the competition.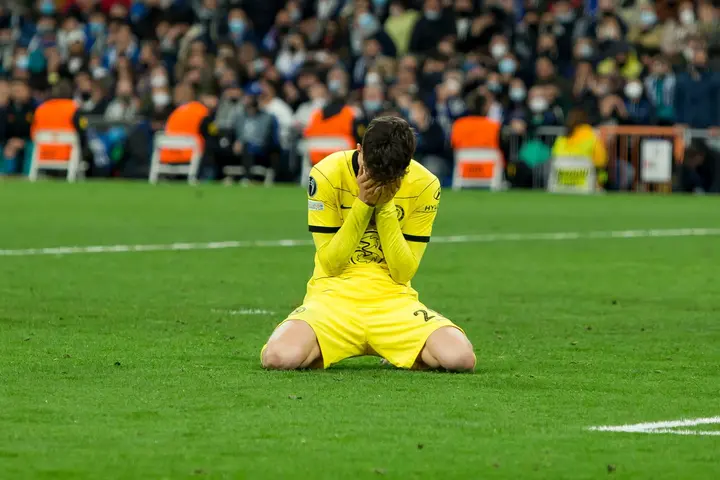 Kai Havertz was spotted crying after the match, mainly because he missed many late big chances, which means Chelsea would have qualified for the semi-finals if he had utilized the chances. As a result, the Blues' false No.9 literally blamed himself, having seen his sad posture after the 3-2 victory at Santiago Bernabéu.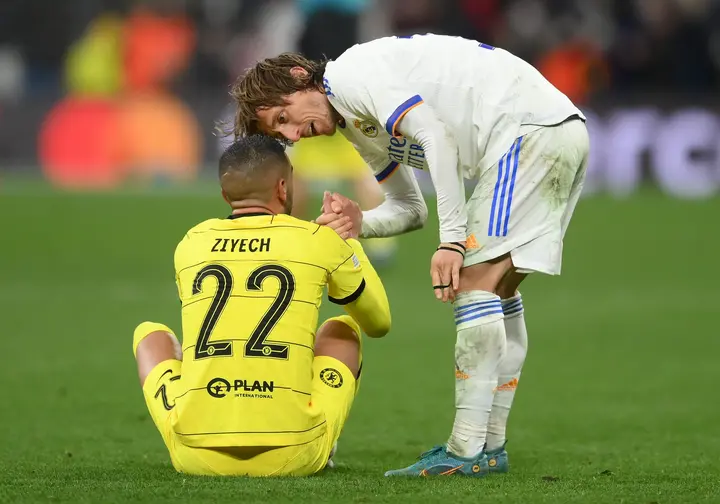 However, Luka Modric and Saul Níguez consoled Hakim Ziyech, as the Moroccan wizard felt down after the match. Only ungrateful Chelsea fans will blame the players or Thomas Tuchel for their display yesterday, because they played to qualify for the UCL semi-finals, but they were just so unlucky to have missed so many chances during extra-time.
See pictures below.