Chelsea set to land £67.8m top target as key player leave Stamford Bridge
Chelsea's takeover means the start of a new era at Stamford Bridge, so it will be interesting to see how the Blues attack the market during the summer transfer window.
Where do Chelsea want to strengthen?
The new owners have to show they are giving boss Thomas Tuchel their full backing. Defence is the priority but they are going to have to adapt throughout the summer to other situations that arise.
Who could Chelsea sign?
Jules Kounde of Sevilla remains a top target on the back of their pursuit of him last summer, when Sevilla stood firm over his €80m (£67.8m) release clause, and he should be added.
Other central defenders linked are Napoli's Kalidou Koulibaly and Villarreal's Pau Torres, while it is understood Presnel Kimpembe of Paris Saint-Germain is of some interest.
There could be need for a new defensive midfielder, too. Aurelien Tchouameni and Declan Rice have been monitored over the past year but conditions and competition to sign them are tough around both players so the Blues may need to find a more smart answer.
These are the most obvious positions for Chelsea to recruit but will not be the only ones. There will be departures that have to be replaced and they also need to check whether the likes of Connor Gallagher and Levi Colwill are up to being a main part of the squad.
As an outside bet, look out for a move for £287,000-a-week star Ousmane Dembele if he does not re-sign with Barcelona.
One dream signing for the Blues?
As the defence from this season crumbles, Chelsea's dream would be to entice a player of the profile of Matthijs De Ligt from Juventus.
He's one of the best in the world in his position, he is still young enough to be moulded into exactly what Tuchel wants from his defenders, and Chelsea have liked him for years since he was at Ajax.
It must be said, this is unlikely to happen. Their big problems are that his price-tag will be huge and his salary will be lumpy. He is also potentially signing a new contract and that's why Chelsea are shopping elsewhere. But you get the point – they need top level additions.
Who's leaving Stamford Bridge?
Antonio Rudiger announced he will be leaving and he is set to be followed by Andreas Christensen. The Blues also have to satisfy the demands of Cesar Azpilicueta as their back line threatens to fall apart, while Marcos Alonso is also believed to fancy a transfer.
Billy Gilmour is likely to be sent on loan again, a decision has to be made on Armando Broja, and there are countless other loan situations to weigh up.
In terms of the bigger names there is uncertainty over whether Jorginho and world-class midfield partner N'Golo Kante both remain at the Bridge, as other clubs begin to sense they are tempted to move, while Callum Hudson-Odoi, Hakim Ziyech and Christian Pulisic need assurances over their roles. Ross Barkley is very likely to finally exit.
Romelu Lukaku will speak to the club about his position and could also become a high-profile departure.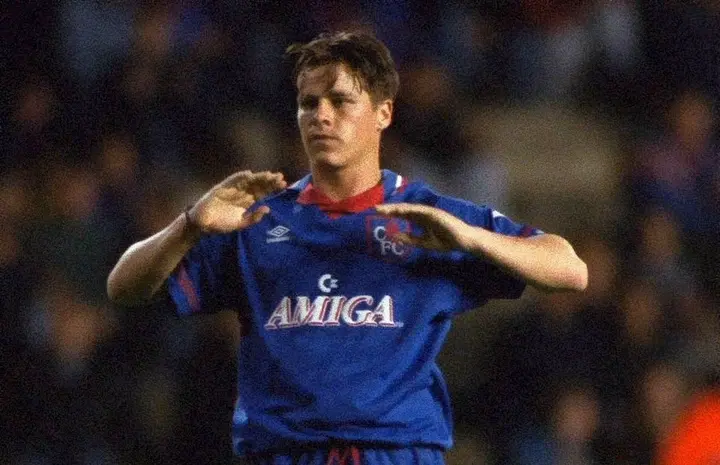 Do you know this obscure Chelsea footballer from the 1990s?
Chelsea's biggest challenge this summer?
Putting together a side that can challenge for the title. Lukaku was supposed to be the missing piece of the jigsaw last summer but Chelsea did not get close to being part of the race with Liverpool and Manchester City to win the Premier League. They have to put the 2021/22 season behind them now and rebuild, fast.