Chelsea shirt number 9 is curse as Lukaku reveals in his struggle against Palace
Chelsea was able to seal a slim victory over Crystal Palace yesterday but it wasn't a convincing win. The Blues struggled to score and was lucky to get one in the dying minutes of the game through Hakim Ziyech.
Last season Chelsea struggled in attack and despite spending a huge amount in the summer to remedy their attacking problem there seem to be no solution yet.
Romelu Lukaku who was brought in to lead the Chelsea attack has been a shadow of himself. Last season at Inter Milan, Lukaku scored 24 goals in the Serie A. But this season he has managed only 5 goals in 17 EPL matches.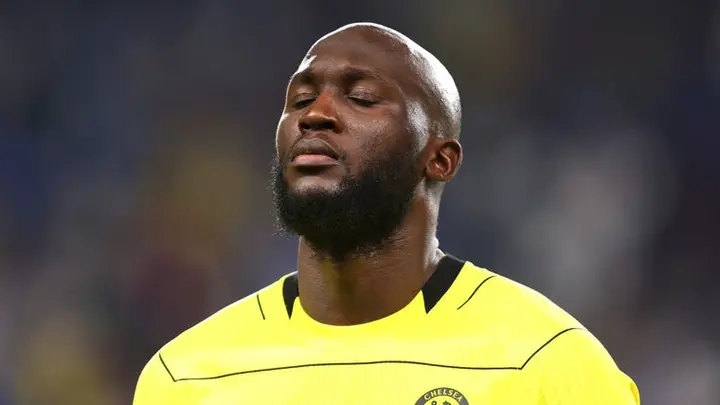 His statistics from the Crystal Palace game was awful. It gives a summary of how his season has been. In the first half of the game, Lukaku touched the ball only twice. In the second half, he managed 5 touches to bring his total touches in the match to just 7.
What this means is that he was on the pitch for 90 minutes but had no meaningful impact in the game.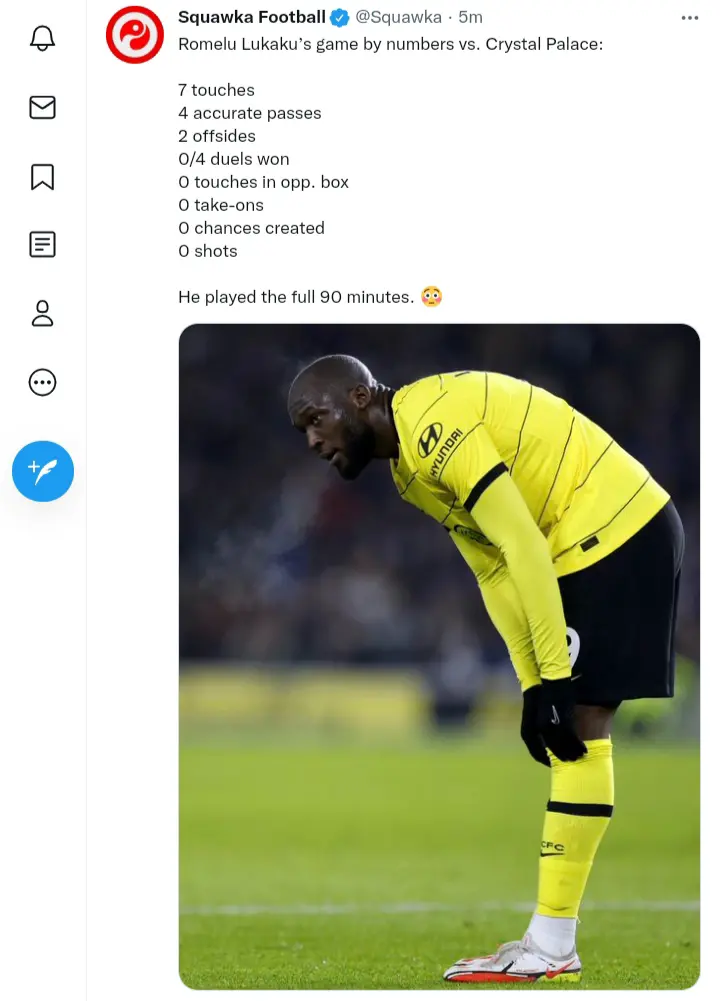 The Number 9 shirt is it Curse At Chelsea
When Lukaku signed for Chelsea and took number 9, a lot of Chelsea fans were worried due to the history of past Chelsea attackers who wore that same number. It is believed that the number 9 jersey at Chelsea has a goalscoring curse around it.
The likes of Di Santos, Gonzalo Higuain, Fernando Torres and Alvaro Morata all struggled to score goals while wearing number 9 for Chelsea, and now the situation is the same for Lukaku.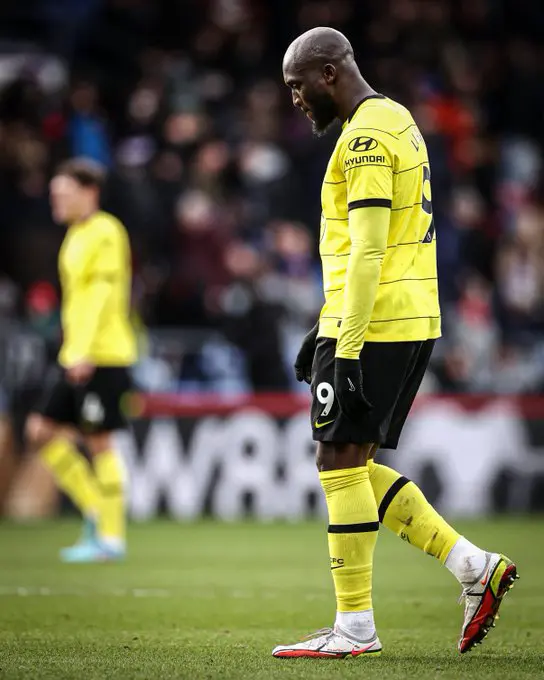 The last Chelsea striker who lived up to expectations – Diego Costa – didn't wear the cursed jersey, so it is safe to say that the curse has caught up with the big Belgian striker.