Chelsea suffer another injury blows as Reece James forced out against Brighton
Reece James suffered injury blows against Brighton as Thomas Tuchel forced to make half time substitution to bring in Marcos Alonso to replaced injured Jame.
The English premier league fixture between Chelsea and Brighton has been an interesting one so far as the score is still in 1-0 at half time.
The both teams are playing to their best performances to ensure that they win. However, the goal from Romelu Lukaku in the 28th minutes before the break gave Chelsea the early lead against Brighton.
However, in the 25th minutes of the match, Chelsea player, Reece James was taken off as he sustained an injury.
It is assumed that he sustained a hamstring injury during the match. This is why Chelsea fans have every right to be worried about him.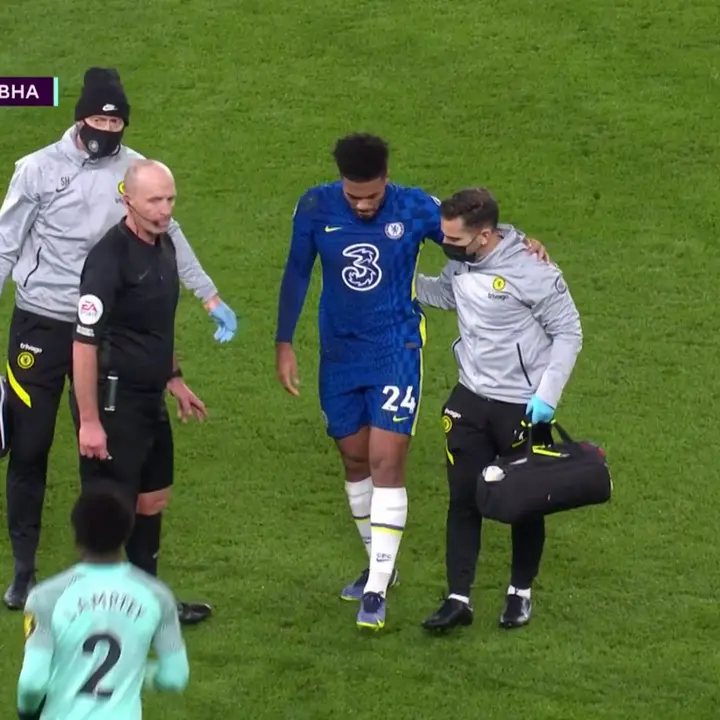 Reece James would probably be out for two to six months.
It was earlier announced that Ben Chilwell would miss the whole season as a result of his injury. However, Reece James sustaining another injury in their match against Brighton is really a big blow to Chelsea, as he has a crucial role to play in the title race.