Eden Hazard would have won Ballon d'Or if he – Joe Cole reveals
Former Chelsea midfielder Joe Cole has asserted that Hazard won the Ballon D'or if he "lived a life like Cristiano Ronaldo".
The Belgian winger had cemented his legacy as one of the best players in the world during his time at Chelsea, where he scored 110 goals and provided 92 assists in 352 appearances across all competitions.
He was instrumental in a trail of success for the Blues as he helped the London club to two Premier League titles, one FA Cup, one EFL Cup, and two Europa League titles during his time at Stamford Bridge.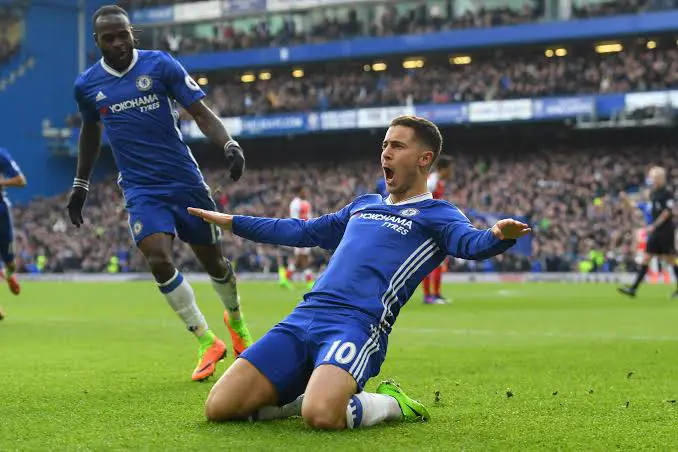 However, Joe Cole is of the opinion that he could have achieved more individually if he had done things differently in his career.
"He should have been the best player in the world", said Joe Cole. "That little spell where Luka Modric won the Ballon d'Or – that should have been Eden Hazard. But he lives his life to be happy. To be content. And there's plenty to be said for that."
"He's a beautiful artist. The best I ever played with. [But] he's not got the mindset of a Ronaldo or a Messi, and that's fine. He's given so much joy to Lille and Chelsea fans over the years and won so many trophies that he should be proud of. He achieved it all playing with a smile on his face and enjoying himself," Cole added. [Quotes via Sports Cafe]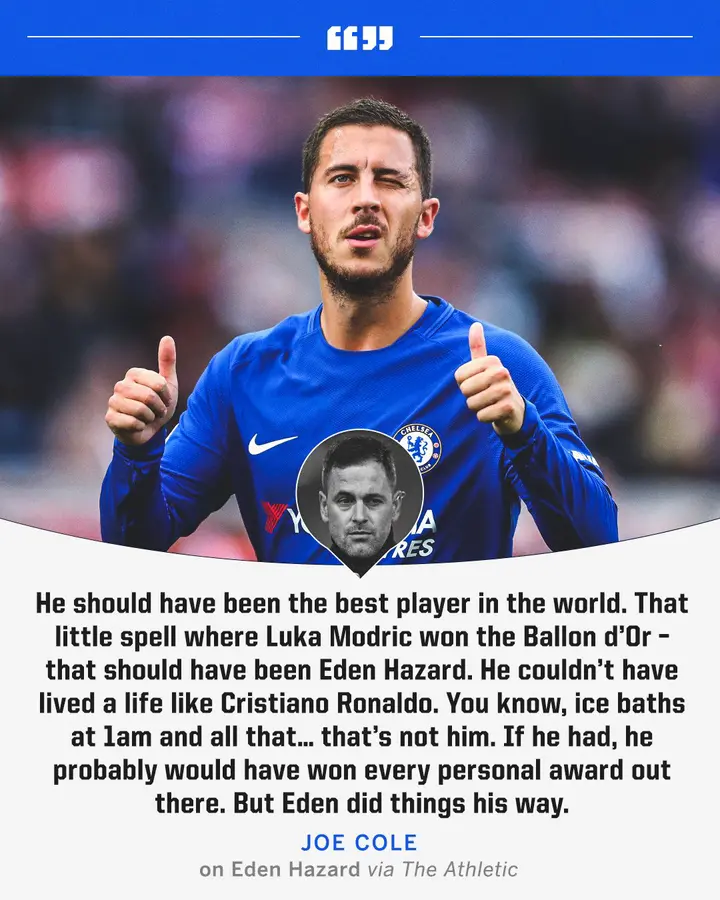 In my opinion, Joe Cole right was right about his assertions about Eden Hazard. We all know that the former Chelsea man is capable of winning the Ballon D'or but he never put pressure on himself to become the best like Cristiano Ronaldo and Lionel Messi. It was rather about having fun with his game and making his fans happy on the pitch.
Hazard's €146 million move to Real Madrid in 2019 only made matters worse for him as things have not really gone as planned. The diminutive Belgian has suffered several niggling injuries that has limited him ever since.
However, there are reports that a return to Stamford Bridge might be on the cards for Eden Hazard. He could rediscover his best form under Thomas Tuchel and go on to finally lift the elusive Ballon D'or award.