How Chelsea Academy lost Mbappe, Smith Rowe to PSG and Arsenal
Arsenal young talented player Emile Smith Rowe has revealed how Chelsea rejected him in their academy at the tender age of his football career.
Chelsea academy is known to have produced a lot of talents over the years. They have also lost talents like Kylian Mbappe in the past years.
Aside Mbappe, sources have currently made it clear that the blues missed out on Emil Smith-Rowe.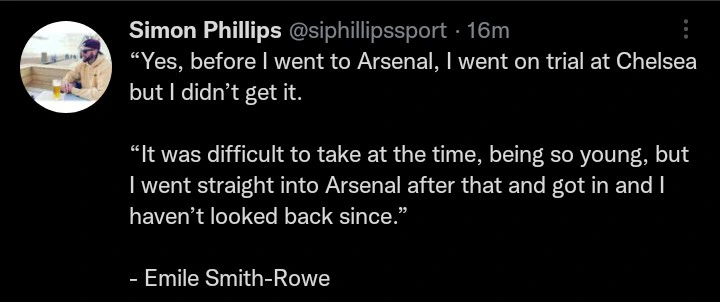 In an interview, Emil Smith-Rowe made it clear that the blues failed to accept him during trials. Reece James also confirmed that he played against Smith-Rowe at a younger age but the midfielder was not chosen.
Arsenal saw the talents in this youngster and then chose him as part of their academy player. Currently, Smith-Rowe is one of the best English young midfielders.
Smith-Rowe would have been a better addition to Thomas Tuchel's squad, he is also good in the wing position just like Mason Mount.
However, Chelsea cannot be blamed for losing him because there are many talents in their academy that might still be better than Smith-Rowe.