I love Kante than my husband – Chelsea fan spotted at Stamford Bridge in London derby game against Arsenal
Chelsea suffered 4-2 defeat in the London rival derby game against Arsenal at the Stamford Bridge on Wednesday night as fans spotted with i love Kante than my husband
Eddie Nketiah who got a rare start put Arsenal in the lead after a poor back pass from Andres Christensen but a deflected Timo Werner shot found its ways pass Ramsdale to make it 1-1.
Arsenal took the lead again with a sweet counter attack which saw Emile Smith-Rowe fire a low drive that beat Edouard Mendy.
Cesar Azpilicueta who had a tough night keeping the Arsenal attack quite equalised for the Blues.
In the second half, Eddie Nketiah got his brace with a dangling ball wasn't cleared in the box, only to the English forward to score. Then late in the game, Azpilicueta was judged to have fouled Bukayo Saka in the box and the 20 years old made no mistake to score.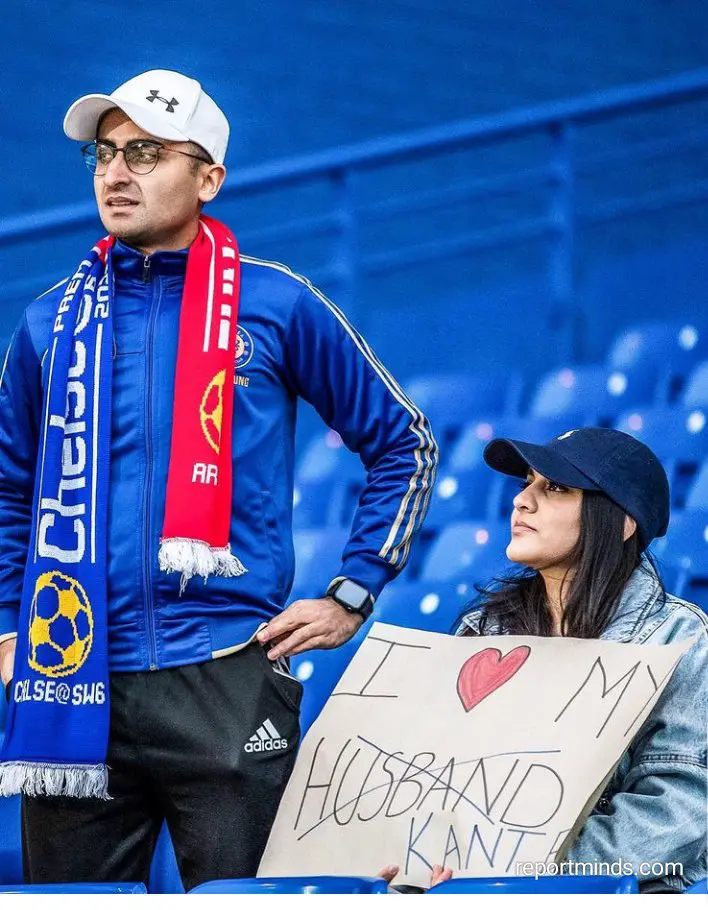 During the game, Chelsea fan was seen showing off her support to her favourite Chelsea player.
The female sat down and  held a card which reads: "I love my husband Kante." She crossed her husband which suggested she preferred Chelsea's N'Golo Kante to her husband.