Matheus Nunes to Chelsea: All you need to know about this skillful player transfer deal
Matheus Nunes is one of the most talented prospects, appears to be in Chelsea's target list.
According to recent reports from several reputable news sources, Chelsea has prepared a bid of £39 million plus £4 million in add-ons that could be enough to sign the Sporting Lisbon player.
Although not many people appear to be familiar with the player, he is unquestionably a great talent and has received praise from Pep Guardiola, the manager of Manchester City, earlier this year. The Spanish manager claimed that Matheus Nunes is one of the best players in the world at his position.
Everton and Wolves are rumored to be interested in signing the midfielder this summer, but because no firm bids have been made for him, Chelsea is planning to take advantage of the circumstance in an effort to improve their midfield options for the upcoming campaign.
Chelsea is going through a transition process this summer as a result of the recent takeover of the club by the Todd Boehly-led consortium, which has caused them to move very slowly in the transfer window. However, they have been linked with many players and are attempting to work on all of them simultaneously in order to close the deals as quickly as possible.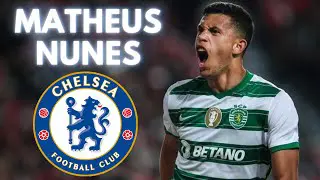 However, according to recent rumours, Matheus Nunes of Sporting Lisbon might be one of the first players to sign with Chelsea this summer.
Therefore, we will discuss what Chelsea supporters should know about their probable new addition in this post.
1. Player Profile
In the last two seasons, Matheus Nunes has established himself as one of the club's most crucial players while also representing the Portuguese national team and Sporting Lisbon.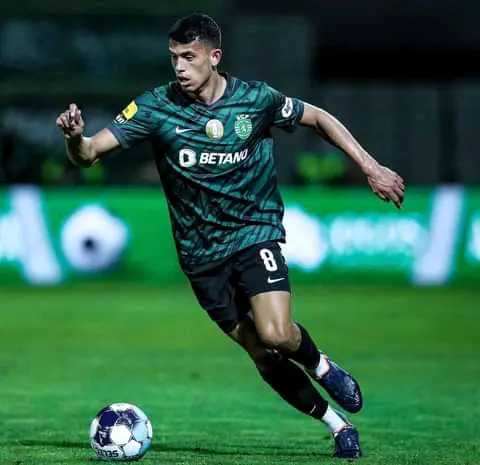 The 23-year-old owns two Taca de Liga cups, the Primeira Liga championship, and was selected to the league's Team of the Year last season while playing for Sporting.
2. A Combative And Energetic Midfieder
Due to his intense energy and competitive nature on the field, Matheus Nunes is essentially Ngolo Kante and Mateo Kovacic combined.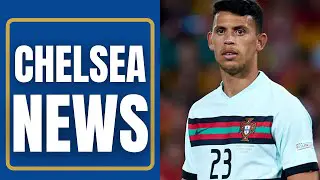 He often plays in the center of the midfield and may easily transition to Chelsea's midfield in the upcoming campaign.
3. Pattern Of Play
Nunes is typically used in a double pivot in a 3-4-3 formation, playing as a number 8 who wants to advance and contribute to the attack. He also has a good passing range because he can make a variety of passes, whether he is trying to switch the play, break lines with penetrative passes, or split the opposition's backline, which is something he is very good at doing. Additionally, he possesses the ability to carry the ball and make forward runs, combining strength and speed to do so while also demonstrating outstanding ball handling technique. Additionally, Nunes has strong game reading and anticipation skills, which enable him to make efficient interceptions and challenges.