Real Madrid star, Eden Hazard wants to leave the club as he spotted unhappy despite Super Cup win
Real Madrid have performed well under their new manager, Carlo Ancelotti, as they won their first trophy under him since his return to the club last summer after beating Athletic Bilbao in the Spanish Super Cup final.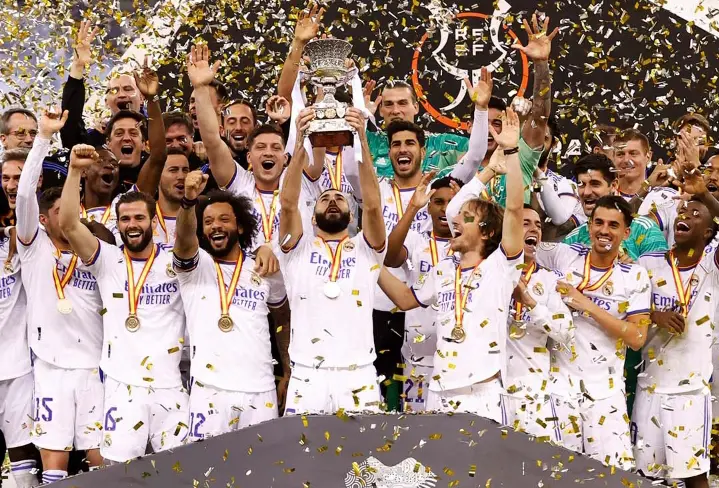 Clearly, Real Madrid's success may be attributed to a small group of players, as Carlo Ancelotti has preferred to play a particular set of players as his starting XI, leaving others on the bench, but one of the stars who moved from England to Real in 2018 may consider leaving the club as he looked unhappy during the team's celebration after the Super Cup win.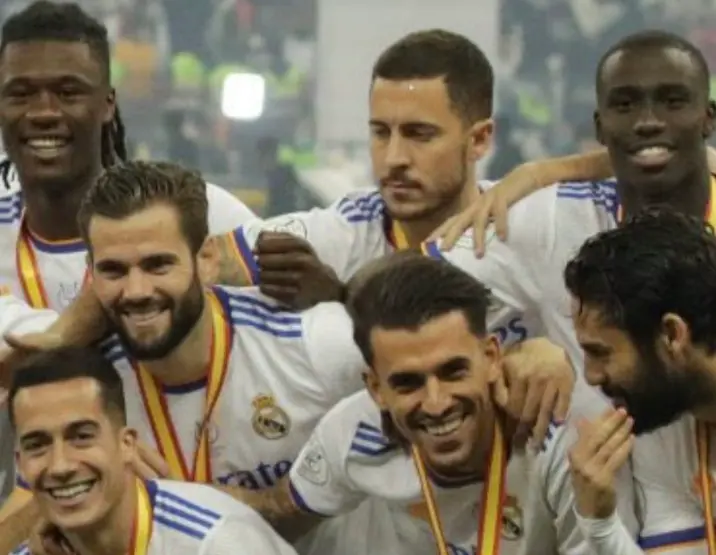 Eden Hazard may have been fed up with the little or no chance given to him by Carlo Ancelotti, as he played no part in Real Madrid's two games in the Super Cup, the semifinal against Barcelona and the final against Athletic Bilbao, as it was evident given his countenance as his other teammates were celebrating.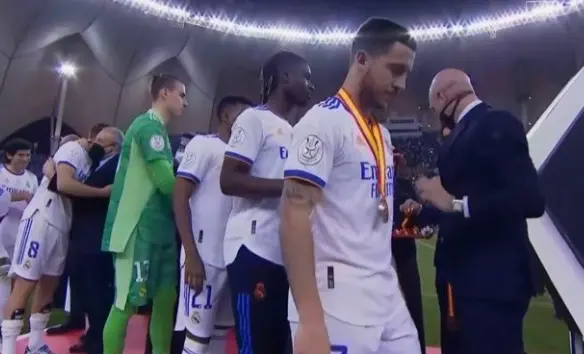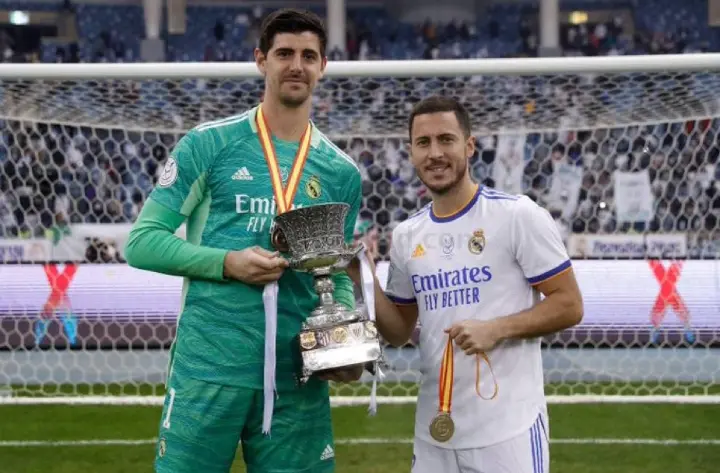 What are your thoughts? Do you think Hazard will leave Real Madrid after this season? Will you be happy to see him on your team? Which team would you prefer him to move to, Chelsea or Manchester United? Make your opinions heard in the comments section below.