Roy Keane, Tammy Abraham question Chelsea key player performance against Manchester United
Roy Keane was left bemused by the individual performance of Chelsea's Romelu Lukaku from the bench last night away to Manchester United.
Lukaku, who was only used as a substitute in the final 20 minutes of yesterday's Premier League match, was unable to stamp his authority during his brief time on the pitch.
For Chelsea, they failed to capitalise on so many glorious chances to end up with just one league point on their trip to Old Trafford.
Marcos Alonso's second-half goal was quickly cancelled out by a strike from Cristiano Ronaldo in the 1-1 draw.
The Blues now have a quick turnaround before Sunday afternoon's trip to Everton in the league.
Pundit Keane singled out Chelsea forward Lukaku for criticism after his cameo display on Thursday night. In particular, he suggested he barely sprinted and showed a poor attitude.
"He's come on against Man United, he was here, so you think, 'I'll show them my qualities', he came on and again, just ambling along, not that determination to get himself a goal. As much as his fitness levels, I think his attitude doesn't seem right," Keane told Sky Sports.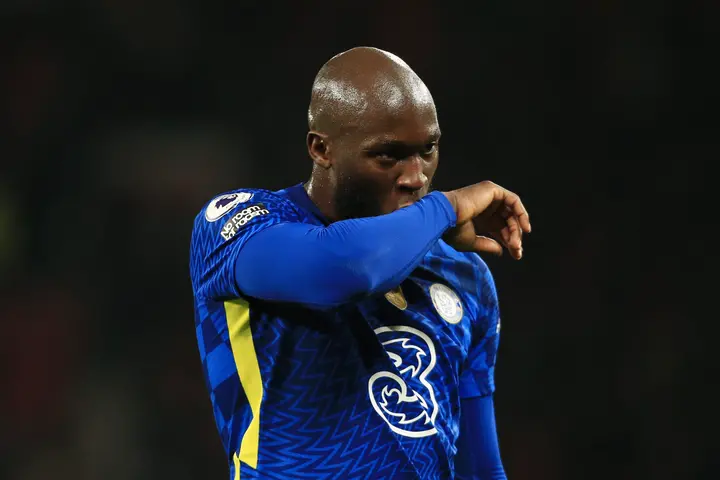 Nightmare season for Lukaku
Lukaku's gone from cloud nine at Inter Milan last season to a really challenging and difficult campaign with Chelsea this year.
The left-footed striker has lost his position in the starting line-up, something that would have seemed impossible when he signed in the summer.
Ex-Blues player Tammy Abraham has said this week it's surprised him how Lukaku has got on this season.
He's chipped in with 12 goals across all competitions for Thomas Tuchel's side, but there's clearly something just not quite working for him.
In fairness, criticism over yesterday's contribution may be a little extreme. There's been problems for a few months for him, though.
It's been reported that Lukaku's priority is to re-sign for Inter this summer, which just shows what an overall disappointment it's been on his return to England.