Saka vs Ziyech: Which player has the best form this season
Hakim Ziyech is one of the best players for Chelsea this season and Bukayo Saka is also one of the best players for Arsenal this season, if not the best. Both Chelsea and Arsenal have not been consistent this season, but these two players have been consistent for their respective clubs all along.
In this article, we shall be taking a look at the reasons why Chelsea's Hakim Ziyech is having a better season than Bukayo Saka. The reasons are discussed below:
1. The fact that Chelsea is ahead of Arsenal on the EPL table shows that Arsenal's performance is not as convincing as Chelsea's performance. The fact that Hakim Ziyech is one of the best players for Chelsea this season, will give him that edge over Bukayo Saka individually.
2. In the Premier League, Chelsea's Hakim Ziyech has been sensational despite not being a regular starter for Thomas Tuchel's side. Hakim Ziyech has always been a substitute player for Chelsea and yet, he keeps making the difference for Chelsea. In just 14 English Premier League games, Hakim Ziyech has scored 4 goals and assisted 2 goals.
Although, Bukayo Saka has scored 7 goals in the English Premier League this season. This, he scored in 23 games for the Gunners. And he has created 4 assists this season. This is not bad for the young player, but remember that the entire Arsenal's team is built around him. He is always a full-time player. Hakim Ziyech is making more impacts on Chelsea's team more than he is making on Arsenal, despite that the Moroccan international has fewer minutes of game played, especially in the EPL.
3. Hakim Ziyech has been a joy to watch this season. He has obviously stepped up his game this season. He has a total of 7 goals and 4 assists this season. This is more than his goal contributions last season. His experience and an eye for goal cannot be compared to that of Bukayo Saka. Saka is a great player but presently, Hakim Ziyech does it better than him.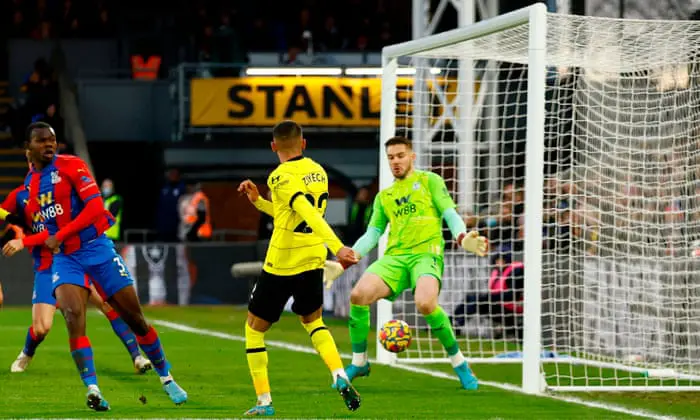 Let's have your thoughts on this article in the comments' section.