Statistics show how Lewandowski cheated as Lionel Messi wins 7th Ballon d'Or 2021 award
As we all know Lionel Messi was named the winner of the 2021 ballon D'or award after himself and Lewandowski wherein a heated battle as the top two finalists for the award.
In my opinion, I feel Lewandowski was robbed of the 2021 ballon D'or award, as he achieved a lot more than Lionel Messi this year in terms of goals, and trophies, not evening mentioning the previous year when he won it all and the award was canceled due to covid -19. Messi didn't achieve anything this year to be sincere, he was only rewarded with the award because he lifted an international trophy for his country for the first time in his career.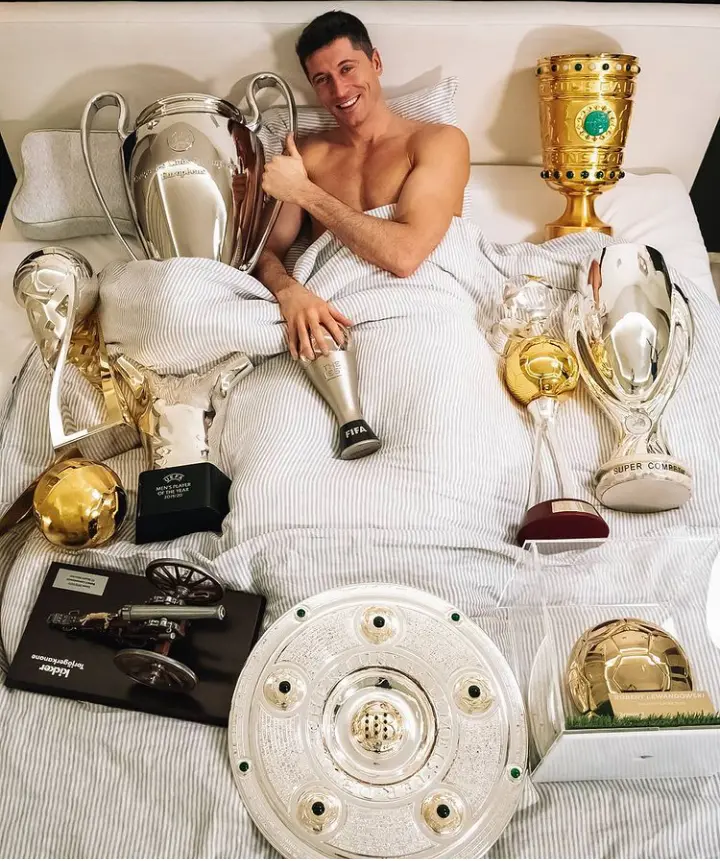 Lewandowski's 2021 stats vs Messi 2021 stats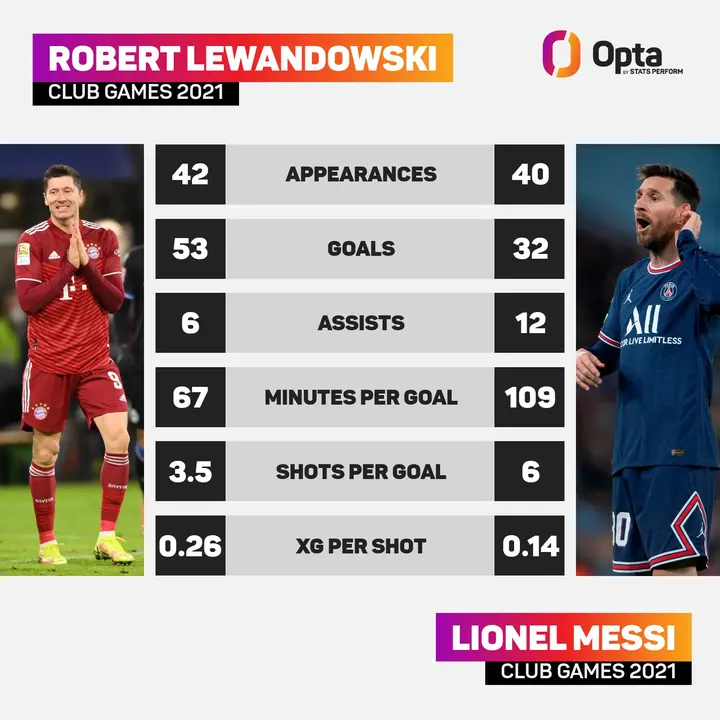 Probably the most obvious reason why Lewandowski deserved 2021's Ballon d'Or award was simply because he scored a remarkable amount of goals for Bayern.
The Poland striker scored 53 goals in 42 appearances in 2021, 19 more than any other player in Europe. Based on these stats, Lewandowski was averaging a goal every 69 minutes of football. A return that was unmatched by any striker across Europe.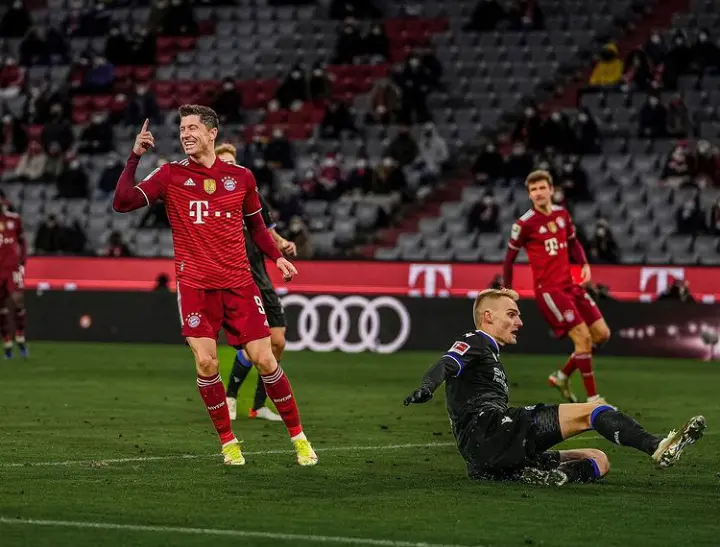 He didn't only score goals in 2021, he also won the Bundesliga title and it was mainly because of his goals that Bayern won the title. He would have perhaps taken his team to the champions league final last season if not for the injury he picked up at some point, that saw him missed out on the champions league quarter finals.
Overtaking Messi and Ronaldo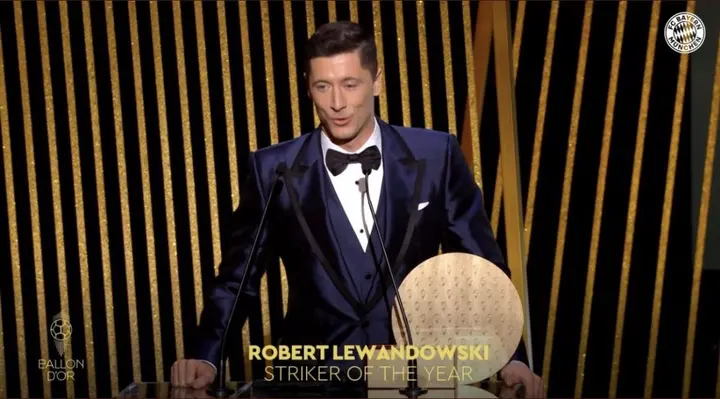 What undoubtedly makes Lewandowski's form so incredible is that he's overtaking both Lionel Messi and Cristiano Ronaldo as the best goalscorer in Europe.
How did he overtake Messi and Ronaldo
The Bayern striker goal ratio last season was 1.15, that is he was averaging 1.15 goals every 90 minutes for Bayern last season. This ratio was far more than Lionel Messi and Ronaldo's own. Ronaldo's goal ratio for Juventus last season was 0.84, while Messi's own was 0.72 for Barcelona.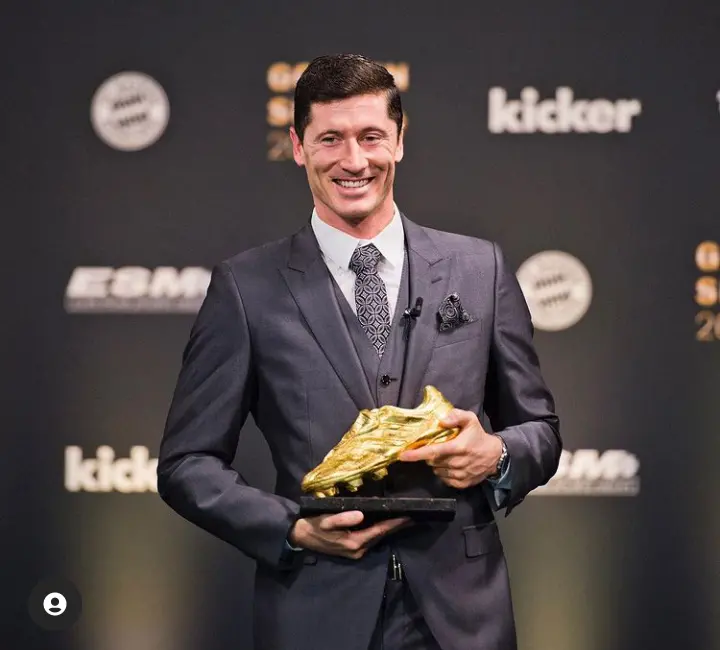 If we include assist in that comparison, Lewandowski is still far ahead of his two counterparts with an average of 1.44 goals or assists per 90, while Ronaldo and Messi linger on 0.94 and 0.91 respectively. To be the best you need to beat the best and last season there was no doubt that Lewandowski outperformed both Messi and Ronaldo.
What I will say is that France Football knew that Robert Lewandowski deserved the award, but due to the biased system, they created another award for him called the best striker of the year award, so he won't go home without an award.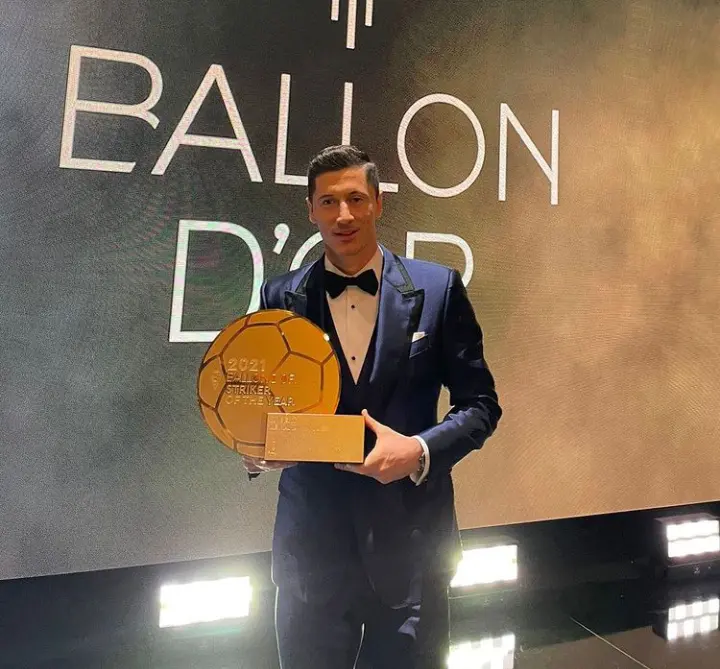 This should have been Lewandowski's prize and he was robbed of it.
What are your thoughts on Lewandowski not winning the award? Drop them in the comments section below and don't forget to like, share and follow for more football content.