Top 5 Best Ever Saves In 2021/22 Premier League Season
Top 5 Best Ever Saves In 2021/22 Premier League Season – The English Premier League is one of the leagues across Europe where you can find goal keepers with breathtaking saves. Crucial saves that have determined the outcome of a match and save that are deemed fit for an award However, in this article, we direct our focus to five of the greatest saves in the English Premier League this season, as selected by the English Premier League.
5. Bernd Leno – Arsenal FC vs Chelsea FC (Matchday 2)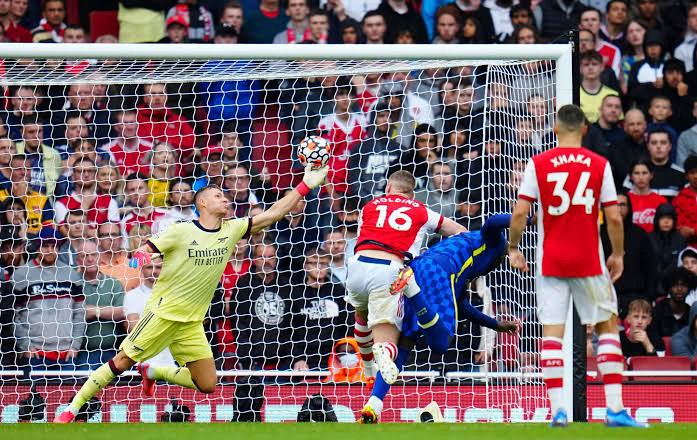 Bernd Leno may not have a lot going well for him at Arsenal this season, having conceded nine goals in his first three EPL appearances and also losing his spot as Arsenal's first choice goalkeeper to Aaron Ramsdale. However, his save against Chelsea in the 78th minute of the encounter is well remembered. Bernd Leno rose so high and saved a powerful header from Lukaku, who was making his debut. His save was one of the greatest saves so far this season.
4. David De Gea – Wolves vs Manchester United (Matchday 3)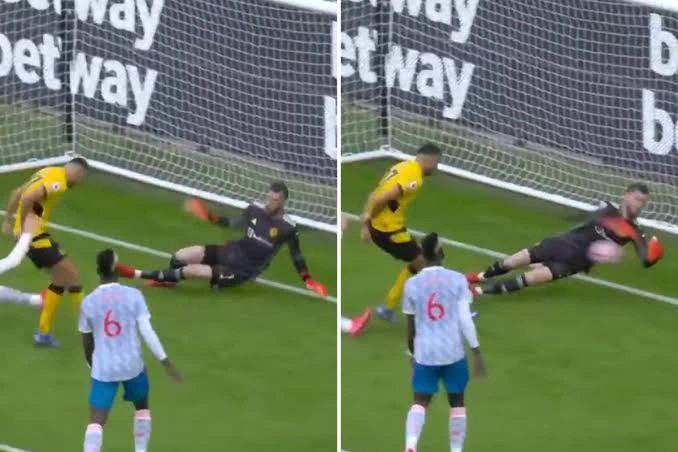 Wolves came close to scoring against Manchester United in the 70th minute when a cross from Mourinho found the head of Saiss. But David De Gea got down low and blocked the header. only for the rebound to land on Saiss's leg, who wasted no time in striking back. However, David De reacted swiftly and made a second save that prevented the ball from finding the back of the net. Manchester will go on to win the match 1-0.
3. David Raya – Brentford vs Liverpool (Matchday 6)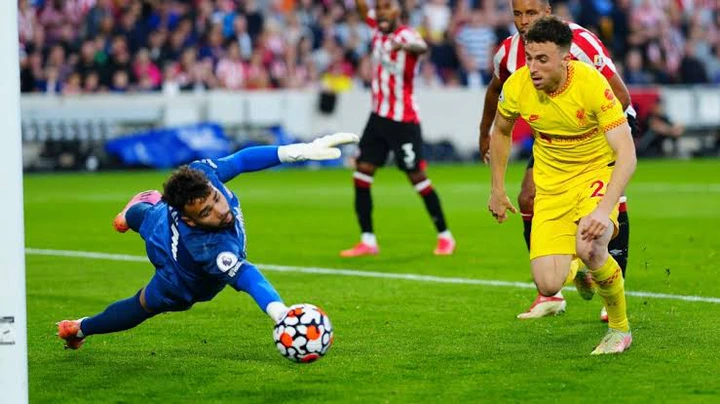 David Raya made a great save in their 3-3 draw with Liverpool on Matchday 6. In the 50th minute, Robertson flew a long ball into the 18-yard box. only for Henderson and Jota to take a slight hit. It was goal-bound anyway, but David Raya got down and pushed the ball away, denying the goal from going in. As a result, he made one of the season's most impressive saves.
2. Edouard Mendy – Brentford vs Chelsea (Matchday 8)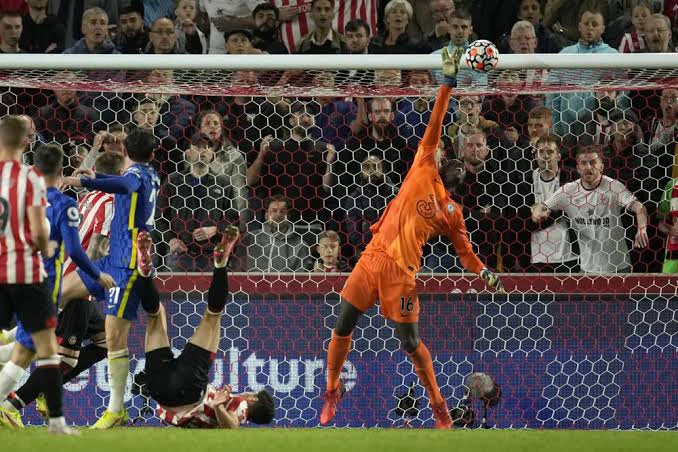 Edouard Mendy continued to show why he is regarded as one of the best goal-keepers in the EPL with a fine save against high-pressing Brentford. However, his 74th minute save was a master-class and a spectacle to this day.
1. Aaron Ramsdale – Leicester vs Arsenal (Matchday 10)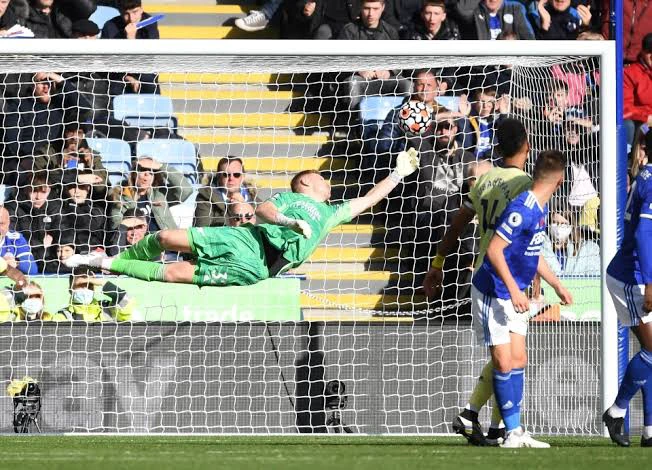 For many, Aaron Ramsdale's 44th minute save is already the save of the season, while for others, it's the best save they have seen in the EPL in a very long time. One such person who applauded Ramsdale's 44th minute save is Peter Schmeichel. Speaking of the saves, Peter Schmeichel said, "Best saves I have seen for some years by Aaron Ramsdale."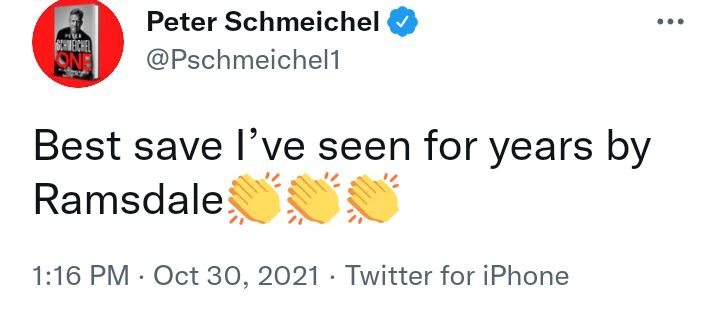 Interestingly, the footage shows James Maddison was about to celebrate a goal after he struck the free kick, thinking it was going in. Only for Ramsdale to tip the ball on to the top of the bar, as well as make a quick reaction to save the follow-up strike; master class.
Of the 5 saves above, do you agree that Aaron Ramsdale's 44th minute save is the greatest this season? Let's know what you think below.