We don't want to see them in our next game, Chelsea fans blast 2 key players after losing 3-2 to West Ham
Chelsea suffered second defeat in the Premier League this season after losing 3-2 to the Hammers yesterday afternoon.
Chelsea could have done better with the ball possession they were given, but they failed to create enough chances and take shots.
West Ham were just waiting for Chelsea to make a slip-up, which often happens a lot recently. The first mistake was from Thiago Silva, but luckily it was corrected.
The Hammers only had two tactical plans for the game, and it was a frontline press with quick counterattack. This always made Chelsea uneasy whenever West Ham were on the ball.
Meanwhile Kurt Zouma has predicted the outcome of the game during his match interview as he said that "West Ham will beat Chelsea and also they have the strength to make them suffer," he said.
2 Chelsea Players That Are Responsible For The Defeat Against West Ham.
Chelsea were playing quite well and still managed to score a goal despite West Ham sitting back. Chelsea's first goal was from a corner, which was put in by Thiago Silva.
Thiago Silva also came to Chelsea's rescue as West Ham could have easily gotten an equaliser a few minutes later. The ball had already moved past Mendy and was heading into the net, but Thiago Silva's clearance gave Chelsea a breather.
Jorginho and Mendy
Truth be told, Mendy has seen better days and has put it in way better performances.
West Ham's first goal was as a result of Jorginho's error to Edouard Mendy. Jorginho made a mistake which keeps happening recently, but Mendy could have cleared the ball, instead he chose to guard it and committed a penalty. He was lucky not to have been sent off.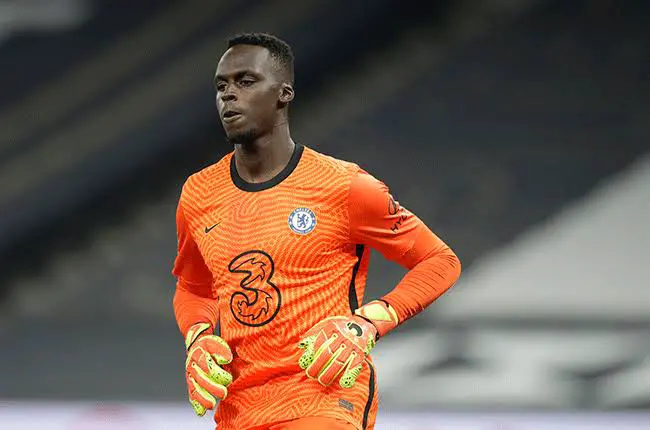 West Ham's second goal was from a shot outside the box. Chelsea's defenders should not have allowed Jarrod Bowen enough time on the ball to take a shot. On a good day, Mendy would have made a brilliant save to keep that out, but perhaps the pressure was getting to him from his earlier mistake.
West Ham's third goal was a bit of luck touched with a bit of genius. Also, it was as a result of Mendy's lack of concentration in the game.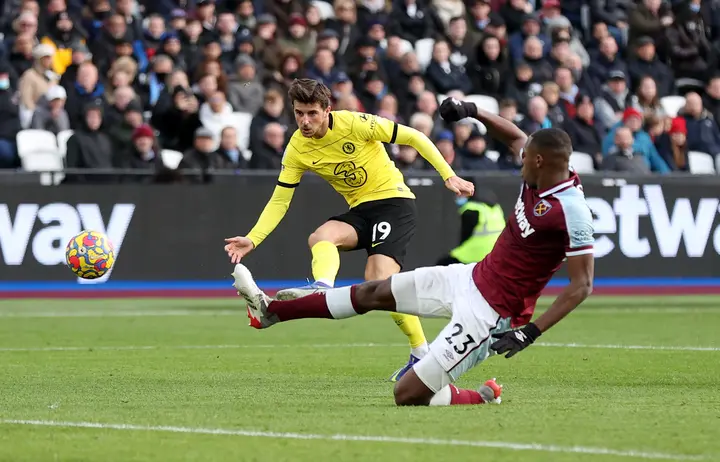 Chelsea no longer have a perfect record, as the game against Watford and West Ham have shown that The Blues can be beaten.
West Ham United have done a big favour to Liverpool and Manchester City, who are tightly following Chelsea behind and would most likely take advantage of this opportunity to move past the Blues.